A-Data C701 2Gb Blue
382,50 руб.

Our Price: $11.89

Item #: 33023

In stock for shipping

See full product details below
ON-LINE CONSULTATION

| | |
| --- | --- |
| 640-116-929 | 640-116-929 |


GOT A QUESTION?
DELIVERY

Delivery shall be agreed with the seller
Period of formation: 1 day
The term of the formation of up to 14 days


USB Flash drive
Volume: 2 Гб
The interface: USB 2.0
Support ReadyBoost
Sizes (ШхДхТ): 17x59x9 Mm
The producer: A-Data
Protective cover





Slimmer and Smaller



With a minimum length, A-Data C701 2Gb Blue is an extremely compact and economical solution for those who view data portability as a day-today necessity.
Caution:
- If you do not like
A-Data C701 2Gb Blue
in size, color, volume, work, etc., it is not an argument for a replacement after the acquisition. So try to get as much information about A-Data C701 2Gb Blue from our team in advance.
- In case of failure of the customer
A-Data C701 2Gb Blue
seller must return to him the sum paid by the consumer under the contract, except for the seller for delivery costs to the consumer of the goods returned no later than ten days from the date the consumer the corresponding requirement.
- Exchange
A-Data C701 2Gb Blue
good quality out if the specified goods were not in use, its marketability, consumer properties, seals, factory labels, as well as a sales receipt or sales slip or other proof of payment of a specified commodity paper.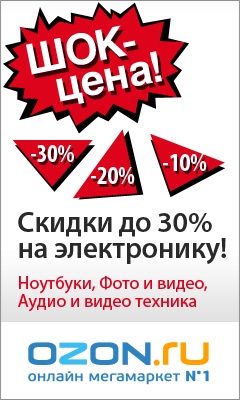 best sellers
(нет на складе)
(нет на складе)
(нет на складе)
(нет на складе)
(нет на складе)
(нет на складе)
(нет на складе)
(нет на складе)
(нет на складе)